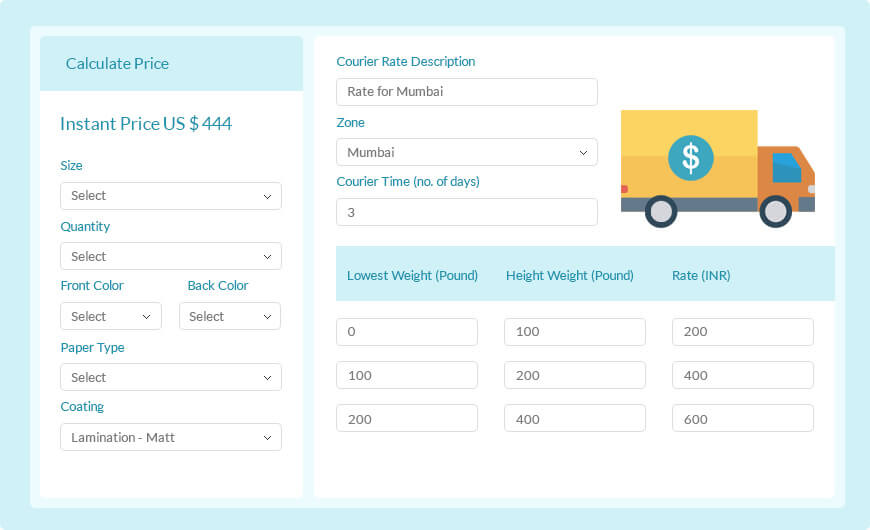 Since your online print shop is a 24 x 7 complete storefront, there is no scope for manual intervention. Hence, we have designed and developed the Dynamic Quote Module, which is based on the product type and quantity ordered by the client.
The module calculates the weight of products ordered, adds up the weight of the packing material and dynamically arrive at the weight of the parcel
The system then checks the zip code for the delivery address and looks-up the courier company database entered by you to pick up the company offering the most competitive rate for the particular zip code
You do not need to worry about adding up rates or providing a final quote to the customer; everything is done in real-time and ONLINE!