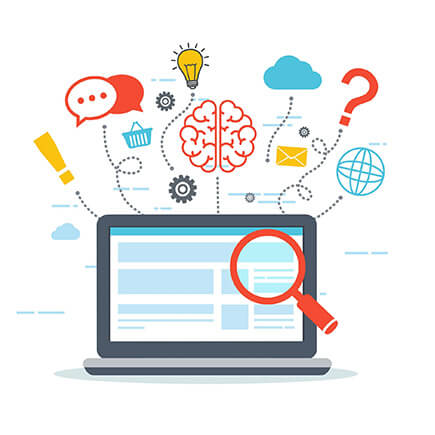 Search Engines are the key to online marketing and they are believed to favor websites with unique keyword-rich static text. In case you already have a website, and wish to market your services online, you will need to update your website with new text.
We can help you do just that. We assist you to add additional static pages to your website and retain complete control of the SEO. Instead of using rigid Content Management System, one should ideally keep adding regular text pages, like 'FAQs', 'How It Works' and so on.
Alternatively, when you host with us, we can design up to 10 free static pages for your websites search engine optimization and online marketing objectives.
If you still want CMS, we can offer the same with Search Engine Friendly URLs and facility for you to enter Meta Tags!
Now that's why we call it a flexible web to print solution!
Features - Four Points for the Top
Integrate Store Front on your existing site or use our Ready-to-use Inbuilt printshop
Inbuilt Corporate Module
Use our Professional Quality Designs or Upload your own
Use Dynamic Web-based Quote Module or Simple Calculator