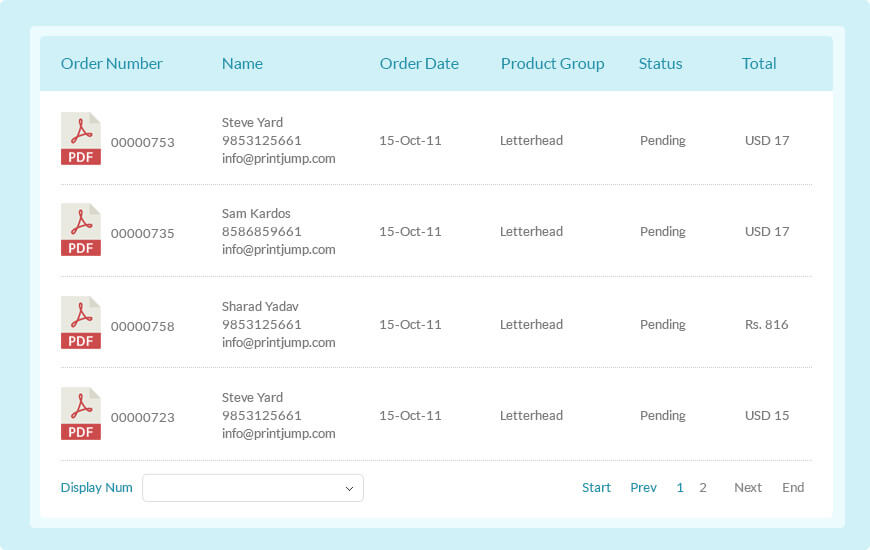 The system has Online printshop as well as Inbuilt Corporate Order Generation Module. Using a single master Admin screen, you can check the orders you have generated for the day from your online retail Store Front as well as from your corporate customers.
Each order is a complete job sheet with clear instructions about the products, quantity, finishing, rates and the single/ multiple delivery address details, etc. Thus, the chances of errors are virtually NIL.
As soon as you start processing the order or after you ship it, you can select the particular order and update the corresponding status. An e-mail will be triggered to your client, updating them about the status of the order. They can also view the order status by logging into their account.