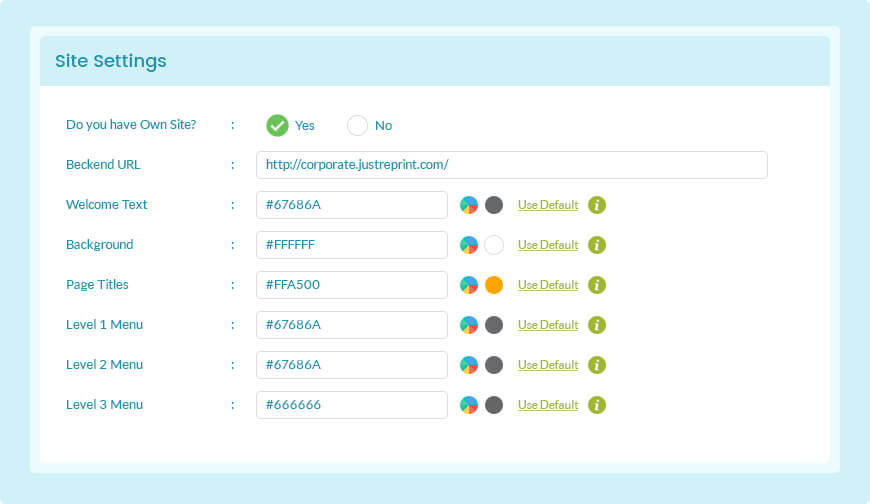 Your corporate customers need to make quick decisions and in order to do so, they need information on their fingertips. Unlike retailer buyers, they prefer to quickly navigate to the required section, select designs and print. They might not always be interested in additional printing options.
Hence, we have created a clutter-free self-explanatory icon based system, that launches with a Menu that has an "Order Print" option which allows your corporate customers to quickly place an order, without necessarily navigating through the other features like the Help files or the How It Works section.
We also provide you the facility to configure the basic look and feel to select what you want to see under Admin and what you want your customers to see when they log in.