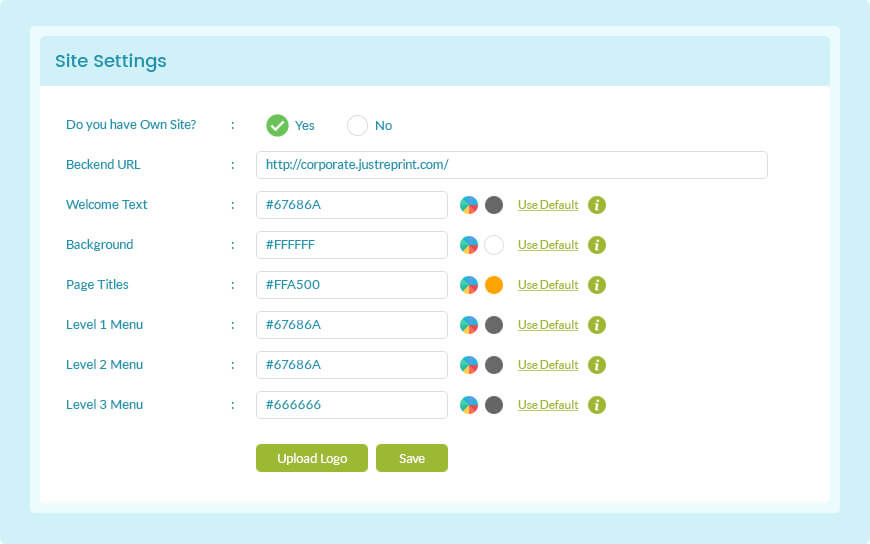 Companies spend thousands of dollars for developing and maintaining their brand identity. They want it to be repeated and replicated as many times as possible - for their external as well as internal employees. So why should their online print storefront be any different?
That is why we have designed the system in such a manner that it allows your clients to configure the basic look and feel, insert their logo, header and footer, etc.
When your corporate users log onto the system, they see their company logo and brand features on the portal and are ensured that they are transacting within a secured online environment. This gives your corporate customers' a greater flexibility for increasing adoption and generating more orders.