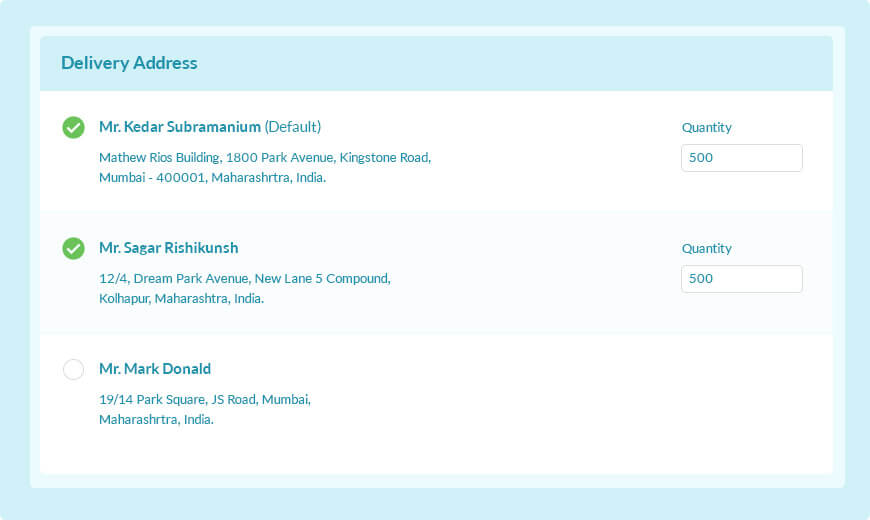 Corporate customers have their own vendor management, ordering and procurement processes. Unlike a retail B2C Print Shop where the order numbers are controlled by Print Shop, the corporate clients generally prefer to have their order numbers (purchase orders) as references.
These become particularly important when the printed material needs to be delivered across multiple locations. For instance, promotional material that needs to be distributed amongst the various marketing branches.
Once the order is completed, your customers can either select a default delivery address or enter multiple locations for delivery. Before finalizing the order, they can also insert their PO / reference number.